"Love comforteth like sunshine after rain." William Shakespeare

April 2015
Looking forward to announcing the title and story of my next sweet romance, after I complete a coupld nonfiction projects. Along with creating a new website in a new format. Hope to have the new site up and running by May. This month at www.everyotherminute.com I'm blogging about: MY FOREVER HEROES.
March 2015
Excited to be working on my next romance as we weather this unforgettable winter in New England. At www.everyotherminute.com I'm writing about this season of never-ending fun: WINTER 2015 THE SEASON OF THE INDOMITABLE HUMAN.
February 2015
All about love this month. Let's spread it around! At www.everyotherminute.com I'm loving, and writing about: AH, FRESH CINNAMON
January 2015
A new year! With more time for all kinds of writing, I hope. At www.everyotherminute.com I'm writing about: LIVING BEYOND THE DETOURS

*****May Day Magic named a Night Owl Top Pick; Five Stars!*****

See My Writing page for excerpts from titles listed below. Find all titles at http://amazon.com/author/beverlybreton, http://thewildrosepress.com, and other online stores.
Crazy Happy Hearts Available Now! Release Date: August 13, 2014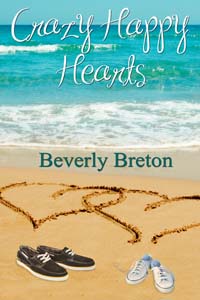 Eight-seven-year-old Tillie watches everyone's comings and goings from her porch in her Jersey shore town. When her dear departed best friend's never-married daughter Susan retires from Manhattan and returns to her childhood home across the street, Auntie T's primed to do more than watch the former Miss Independence. Kenny doubts his mother's claim that Susan needs a handyman, but jumps at the chance to see the girl next door, the one he never forgot. Still, he'd be a fool to risk his heart after she left without even a backward glance. Susan is adrift in the home town she left decades ago, a place of memories, and possibly regrets, until she reconnects with Kenny--widower, father, and so much more man than the high school boy she remembered. Does she dare to reveal a secret she, her mother, and Tillie have kept all these years?

May Day Magic Available on Amazon; General Release May 1, 2013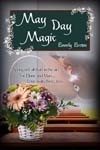 School nurse and single mother Diane Avery is too busy caring for her children and everyone else's to accept she is due for loving care herself. When her back seizes in front of hunky nursery owner Marc Stafford, Diane finds his offer to tend her ailment so amusing, she laughs away his suggestion…only to discover her back spasm has evaporated. But Marc is not to be dissuaded. And surprises keep coming for Diane and those close to her on this May Day weekend as May baskets pop on a number of door knobs. Before the sun sets, Diane will find the courage to uncover the most astonishing surprise of all.

Reviews
"I really liked this short read and felt the author did a wonderful job telling Diane and Marc's Story. I loved that the characters were older people and that the situations they found themselves in were extremely relatable and believable. I loved Ms. Breton's voice and found this to be one story that I'd highly recommend to other readers."
Night Owl Romance Rating: Five Stars, Night Owl Top Pick
http://romance.nightowlreviews.com/v5/reviews/diana-coyle-reviews-may-day-magic-by-beverly-breton

"The author's written style is sweet, simple, and eloquently crafted. I absolutely adore how the author uses a simple but elegant custom to break the ice between the main characters and the happy every after ending makes this a book I would recommend to anyone looking for a short but sweet way to pass the time."
Mrs. Condit & Friends Reads Books
http://mrsconditreadsbooks.com/index.php/?p=12812
Under A Halloween Moon Available Now
www.thewildrosepress.com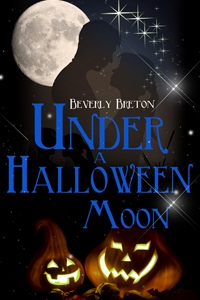 Single mother Annika lives a safe existence centered around her five-year-old daughter, a little imp who is growing up faster than Annika wants to admit. Cameron is a widower working constant overtime to cover for a partner on leave, which leaves no time for his five-year-old daughter, let alone a social life. But then Cameron has no interest in the women focused on his long eyelashes, the fit of his jeans, and the size of his paycheck, and Annika has steered clear of the turmoil of relationships ever since her divorce. Are the two destined to remain single? Perhaps, until the Halloween moon when Cameron crosses paths with the bewitching single mother of his daughter's new best friend, and a weekend of mischief, masquerade and magic convinces Annika to take a chance on love.


Reviews
"This light-hearted, fast-paced book was a great way to spend an afternoon...a quick read perfect to lift your spirits and make readers happy...I will definitely look for this author in the future."
The Romance Studio Rating: Four and a half hearts
http://www.theromancestudio.com/reviews/reviews/underhalloweenmoonbreton.htm

"This was a short sweet holiday story...a reassuring acknowledgement that magic can be found in the simplest of things."
Night Owl Romance Rating: Four hearts
http://www.nightowlromance.com/nor/Reviews/Lexile-reviews-Under-A-Halloween-Moon-by-Beverly-Breton.aspx

"Ms. Breton weaves a sweet holiday tale in her latest short story...if you are looking for a sweet story to read while waiting for those trick-or-treaters to come ringing your doorbell, you can't go wrong with this one."
Got Romance Reviews Rating: Four stars
http://www.amazon.com/Under-A-Halloween-Moon-ebook/product-reviews/B0041KKQQS/ref=dp_db_cm_cr_acr_txt?ie=UTF8&showViewpoints=1

Specs Appeal Available Now


www.thewildrosepress.com
Living in one place your whole life has advantages, but everyone thinking they know your business isn't one of them.
Liz Matthews is no longer the shy tenth grader nicknamed Four Eyes. Her eleven-year-relationship with her high school sweetheart is definitely over. And she is never dating anyone from her small Indiana town again. Until she walks into the optician's shop and discovers the new owner is the one boy from high school she never forgot. Liz is too raw to put her love life up for town fodder again, and too attracted not to...
David Sherwood is not about to admit he's spent years pining over someone else's girl. Can his silly jokes still make her laugh? Or is he too late for a chance with Liz Matthews...
Reviews
"Sometimes the past isn't there to haunt you--it's there to give you the chance you never thought you deserved. Which is why you have to read Specs Appeal. This is my first story by Ms. Breton, but it won't be my least...If you want a sweet little romance that will have you begging for more, then you need to read Specs Appeal."
Long and Short Reviews Rating: 4 books
http://longandshortreviews.blogspot.com/2010/04/specs-appeal-by-beverly-breton.html
"Small town life can be a royal pain. Especially when everyone knows everything about everyone in town. Ms. Breton has shared with us a glimpse of the small town life and what it's like to move forward with so many eyes watching...If you wanna know what goes down between cute Liz and studly David, and you know you do, then you just need to read Specs Appeal...I promise you won't be sorry if you grab this one."
Seriously Reviewed
http://seriouslyreviewed.blogspot.com/2010/04/specs-appeal-by-beverly-brenton-html?zx=a6b241f370a18...

"There is nothing like a sweet, funny romance to put a smile on your face; and Specs Appeal fits the bill. It is a warm and fuzzy kind of story with a large dose of humor...The characters are humorous, quirky, and down to earth...I enjoy Ms. Breton's brand of humor, and hope to read more by her in the very near future."
Bookwenches Rating: 4.25
http://www.bookwenches.com/april10reviews.htm#560497586

Stars In Her Eyes Available now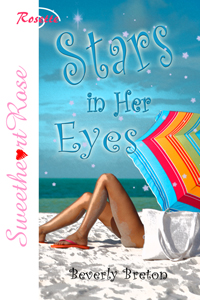 www.thewildrosepress.com
If Dream Man never comes knocking, at least she'll own the door. That's 28-year-old paralegal Karen's new plan, anyhow, to buy her own home, and the reason she's been working every weekend-- until she bends to her best friend's pressure to spend a Saturday at the wave pool. Determined not to be derailed by another dead-end relationship, she avoids looking at the cute curly-haired guy-his friends call him Spence-- carousing out in the waves. But the tide turns as she's caught unaware, a wave pool virgin on her first time in, and swept into a head-on collision with one of his friends. When she manages to stand and open her eyes, the world has disappeared. She sees only Spence surrounded by dancing stars. Has she been knocked silly, or is he gazing right back at her?
Reviews
"Hunks in trunks, warm sand, sunshine, wave pools and drama...Beverly Breton provides all this and more in her short story...In a few pages, Ms. Breton provides a well-rounded and charming tale full of main and secondary characters that are skillfully woven together in a series of events that changes Karen's destiny...and does it with a wonderful touch of humour."
Long and Short Reviews
http://longandshortreviews.blogspot.com/2009/09/stars-in-her-eyes-by-beverly-breton.html

"Stars In Her Eyes is a sweet story about beginnings and fate taking over when we need that extra push in the right direction."
You Gotta Read Reviews You Gotta Read/Highest Rating
http://yougottareadreviews.blogspot.com/2009/09/review-stars-in-her-eyes-by-beverly.html
"Stars In Her Eyes is the perfect thing for people on the go who need a little romance break."

The Romance Studio
http://www.theromancestudio.com/reviews/reviews/starseyesbrenton.htm